See all Profiles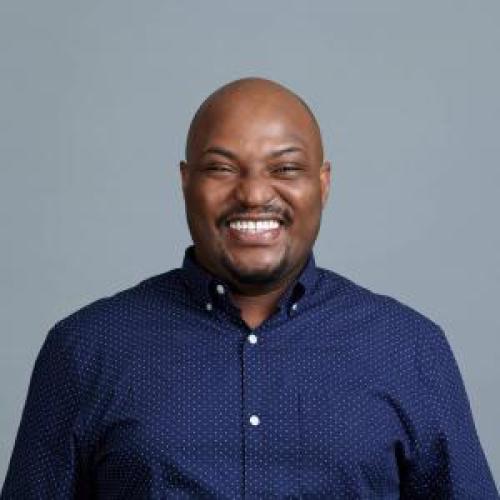 Faculty
Faculty
Curtis C. Cain, Ph.D.
Associate Professor
Department/Office
Information Systems & Supply Chain Management
Biography
Dr. Curtis Cain's expertise focuses on the cultural and societal influences impacting the participation of minority groups in the technology and engineering fields. He has experience in quantitative and qualitative research methodology and has published journal articles using both. He employs a teaching pedagogy that heavily emphasizes practicality and project-based learning. He enjoys teaching courses that depict the influence of people, and technology firms, on computing, informatics, and engineering and the impact of computing on individuals, organizations, and society. Dr. Cain believes in the value of diversity, not only in traditional aspects, such as ethnicity, race, and gender, but also in diversity of thought and social inclusion. Dr. Cain also taught Software Engineering to the inaugural cohort of Howard West students at Google's corporate headquarters in Mountain View, CA. His professional experience extends well beyond the classroom and academia, as he has held various positions in industry, where he has been asked to improve inefficiencies throughout organizations. Lastly, Dr. Cain believes in the value of advising. He firmly believes in assisting students to reach their personal and professional goals.
Selected Journal Manuscripts
Education
Information Sciences and Technology
Doctor of Philosophy (Ph.D.)
The Pennsylvania State University
2016

Computer Science and Software Engineering
Master of Science (M.S.)
Auburn University
2010

Information Systems Engineering
Bachelor of Science (B.S.)
Johnson C. Smith University
2008

Expertise
Race and Ethnicity in Computing
Computer Science Education
Equity, Diversity, Inclusion and Belonging
User Experience
Quantitative and Qualitative Research Methods
Academics
Management Information Systems (INFO 204)
Quantitative Business Analysis (INFO 311)
Software Engineering (CSCI 375)
Database Management (INFO 330)
Management Statistics & Data Analysis (XIST 501)
Principle of Information System (OIST 500)
Introduction to Java (INFO 341)
Production and Operations Management (INFO 335)
Seminar in Computer Information Systems (INFO 375)
Related Articles