See all Profiles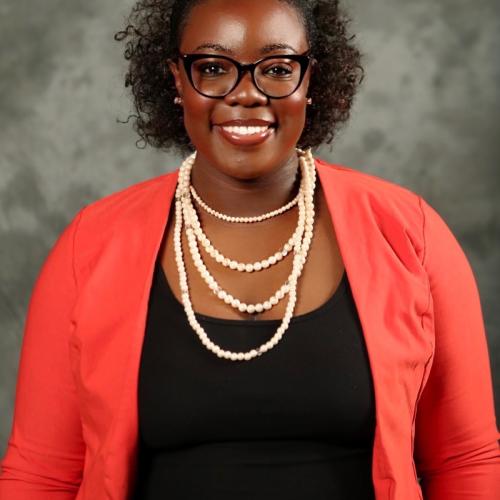 Staff
Staff
Ciara J. Williams
(she/her/hers)
Assistant Director of Student Affairs for Experiential Learning, Scholarships, and Career Readiness
Department/Office
Office of the Dean, College of Arts and Sciences
Additional Positions
Assistant Director of Student Affairs for Scholarships and Career Readiness

Academic Student Affairs, College of Arts and Sciences
Biography
Ciara J. Williams serves as the Assistant Director of Student Affairs (Experiential Learning, Scholarships, and Career Readiness) for Academic Student Affairs in the College of Arts and Sciences at Howard University. 
 Before coming to Howard, Ciara began her career in education as an educator for Prince George's County Public Schools before transitioning to higher education. As the Director of Professional Pathways at St. Mary's College of Maryland, she successfully led the development of a campus-wide career development program called LEAD Professional Pathways. From freshman to senior year, career exploration is embedded into each student's curricular and co-curricular college journey through career mentorship, required experiential learning, guaranteed internships/externships, career/grad coaching, evidence- based programming, and oversight of employer partnerships and outreach. Under Ms. Williams' leadership, the college saw the number of career exploration and externship course sections significantly increased each semester. Ms. Williams skillfully oversaw partnership success teams in enhancing experiential learning, innovating new processes, and managing overall functionality to increase stakeholder retention and growth. As a result, Ms. Williams effectively created opportunities for college students through direct case management and collaboration with internal and external stakeholders, including faculty, alumni, local/national organizations, university campus leaders, and industry associations.  
Ciara has a passion for building and sustaining relationships. She developed and maintained relationships with externship and internship partners on an ongoing basis, achieving a stakeholder satisfaction rate of 95%. Through strategic connections, Ciara coordinated with subject matter experts to experiential learning across all career courses and learning formats to ensure the accessibility of educational materials across diverse student populations, resulting in a 30% increase in student engagement.  
Ms. Williams is a proud native of Prince George's County, Maryland. She earned her bachelor's degree in education from Spelman College in Atlanta, Georgia and a Master of Education degree in Higher Education Administration from Morgan State University in Baltimore, Maryland. Ciara has always been an advocate for student success; she strives to create a place where all students can flourish in and beyond the classroom. She lives by the famous words of Dr. Maya Angelou: "I've learned that people will forget what you said, people will forget what you did, but people will never forget how you made them feel." 
Education
Bachelor of Arts
Education
Spelman College
2014

Master of Education
Higher Education Leadership
Morgan State University
2021

Expertise
Career Development
Experiential Learning
Student Success
Partnerships