See all Profiles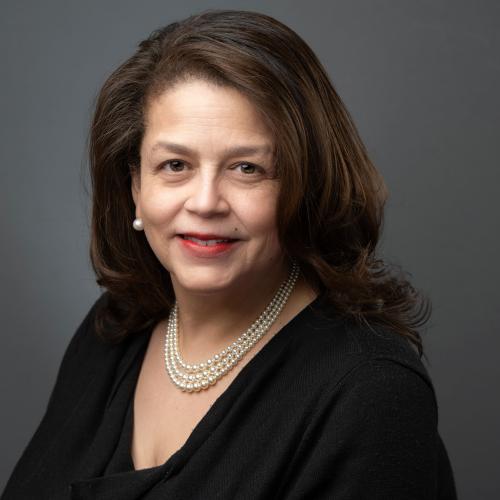 Faculty
Faculty
Cheryl D. Miller, DHL, DFA
(she/her/hers)
Lecturer
Biography
Dr. Cheryl D. Miller
AIGA Medalist 2021, "Expanding Access"
Cooper Hewitt National Design Awardee 2021, "Design Visionary" Honorary IBM Design Scholar 2021, "Eminent Luminary," The One Club Creative Hall of Fame inductee 2022. 
Dr. Cheryl D. Miller is recognized for her outsized influence within the graphic design profession to end the marginalization of BIPOC designers through her civil rights activism, industry exposé trade writing, research rigor, and archival vision. Miller is a national leader of minority rights, gender, race diversity, equality, equity, and inclusion advocacy in graphic design.
She is founder of the former Cheryl D. Miller Design, Inc., NYC, a social impact design firm; she is a designer, author, trade writer for PRINT Magazine and Communication Arts Magazine, and theologian.
Dr. Miller has an MS in Communications Design from Pratt Institute and a BFA in Graphic Design from Maryland Institute College of Art, completed Foundation Studies at Rhode Island School of Design, and has a Doctor of Humane Letters from: Vermont College of Fine Arts, 2020 and a Doctor of Fine Arts from MICA-The Maryland Institute College of Art 2022, The RISD-Rhode Island School of Design 2022, PRATT Institute 2023 and a MDiv from Union Theological Seminary. In 2021, she was an AIGA Medalist "Expanding Access," a Cooper Hewitt "Design Visionary" awardee and an Honorary IBM Design Scholar, "Eminent Luminary," and The One Club Creative Hall of Fame inductee (2022). 
A recipient of countless awards, she is dedicated to visual arts advancement. The Cheryl D. Miller Collection at Stanford University is her legacy professional firm's archive, including her memoir research and manuscripts. The collection features D&I initiatives, corporate communications developed for Fortune 500 corporations, and corporate communications for national African American organizations, developed post- Civil Rights Era, 1974–1994. She is further archiving, The History of Black Graphic Design In North America, collected at both Stanford University and The Herb Lubalin Center, Cooper Union.
She is an activist, decolonizing graphic design professor, lecturer, and revisionist historian. She is Professor of Diversity, Equity, and Inclusion in Communication Design, Art Center College of Design, Distinguished Senior Lecturer in Design at the University of Texas–Austin, E.W. Doty Fellow 2021, and adjunct professor at Howard University. She is a former member of the Board of Trustees of Vermont College of Fine Arts and the President's Global Advisory Board of Maryland Institute College of Art.