See all Profiles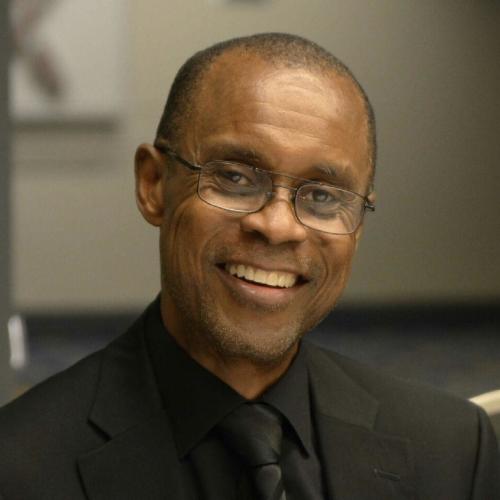 Faculty
Faculty
Charlie Young
Professor – Saxophone, Jazz Studies; Coordinator of Instrumental Jazz Studies
Biography
Saxophone, Coordinator of Instrumental Jazz Studies
Childers Hall, Room SB-3
(202) 806-7872
cyoung@howard.edu
Charlie Young is a native of Norfolk, Virginia. Presently residing in the Washington, DC metropolitan region, he has served as Professor of Saxophone at Howard University for over 30 years, and is also Coordinator of Instrumental Jazz Studies.
Young has had a rich career performing and recording with various ensembles such as the National Symphony Orchestra, the US Navy Band, the Count Basie Orchestra and the Seattle Symphony Orchestra. Mr. Young has shared the concert stage with many of the music industry's leading icons ranging from Clark Terry and Ella Fitzgerald to Stevie Wonder and Quincy Jones. Performance venues have ranged from London's Royal Albert Hall to New York's Carnegie Hall.
In 1988, Charlie Young was recruited as a member of the Duke Ellington Orchestra where he presently serves as Artistic Director/ Conductor, and lead saxophonist. Young joined the Smithsonian Jazz Masterworks Orchestra in 1995 serving as the ensemble's principal woodwind specialist for over 15 years. In 2013, he was appointed Artistic Director and Conductor.
In addition to working with legendary ensembles, Young and his jazz quintet performed at the 1988 San Remo Jazz and Blues Festival as musical ambassador for Washington DC. In 2008, he was invited to present an inaugural concert and lecture at the opening of the New American University in Cairo, Egypt. Mr. Young is published on over 30 CD recordings, including his solo release "So Long Ago." 
Young is a recognized clinician in the field of jazz education as well as in classical and jazz saxophone performance. Clinic presentations in Brazil, Venezuela, Chile, Egypt, Kenya, South Africa, Singapore, and throughout the United States, Europe and Japan has earned Charlie Young a stellar reputation among the most respected in saxophone performance and education.