See all Profiles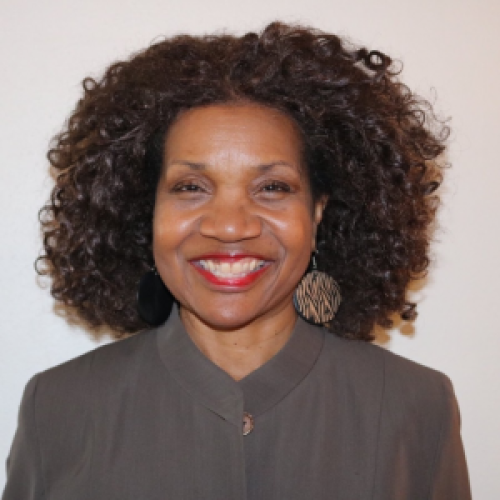 Faculty
Faculty
Cathy Lynn House
Adjunct
Biography
Cathy House Biography:
I am a proud wife and mother of three children, Joshua 24, Mica 22, and Candace 20 years old. I received my Bachelors of Science Degree from Purdue University, located in West Lafayette, Indiana, Krannert School of Management in May 1981. My concentration was Marketing. I received my Masters of Business Administration from Clark Atlanta University located in Atlanta, Georgia in May 1990. My concentration was in Finance.
I have been teaching at Howard University School of Business for 17 years.  In the past Summers and for five years I taught Entrepreneurship to Executive MBA Candidates, EMBA and the OMBA Candidates On-Line. Over the years, I have taught Management of Small Business to undergraduate students, primarily Juniors and Seniors.
In addition, I have taught Career Counseling, whereas the focus was Non-Traditional Careers, inclusive of Entrepreneurship.  Additionally, I have taught Entrepreneurial Marketing, International Entrepreneurship, and Planning the Entrepreneurial Venture, an on-line course to undergraduates and graduate students who were business and non-business majors, as a part of the Entrepreneurship and Innovation Institute.
In the past, I taught at Strayer University On-line for 14 years.  I taught Business Principles of Finance.  Also, I taught Business Ethics, Principles of Management and Introduction to Business. 
I have over 30 years of experience as an entrepreneur.  Currently, I own Seriousbiz, LLC, whereas I consult start-up and established businesses.  Additionally, I am a Business Consultant for the Greater Washington Urban League Entrepreneurship Center, GWUL ECP and the Howard University Small Business Development Center, HUSBDC. I am NxLevel Certified in Entrepreneurship!
Most recently, over the past five years, I taught Introduction to Management, Human Resources, Leadership, Corporate Entrepreneurship and Conceptual Foundations of Business to undergraduate students at the University of the District of Columbia.  In the past, I taught Business Finance and Sustainability Entrepreneurship. 
 
The reason I teach, it is my way of giving back to the community by making a difference in others' lives! My hope is others will find my prior education, expertise and experience valuable!  I am the ultimate entrepreneur and educator!