See all Profiles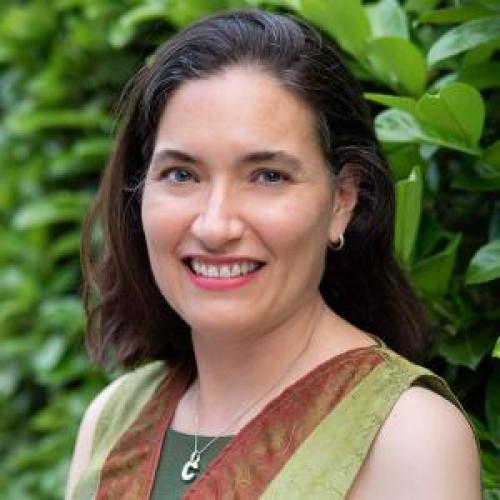 Faculty
Faculty
Catalina Villar
(She/Ella)
Spanish Lecturer
Department/Office
World Languages & Cultures
School/College
College of Arts & Sciences
Biography
Catalina Villar joined the World Languages and Cultures Department at Howard University in 2017 as a Spanish lecturer.
Born in Puerto Rico, Catalina Villar obtained a B.A. in Spanish from Haverford College and a M.Phil. in Spanish from Yale University.
Other working languages are Italian and French, with formal training and certification as a legal interpreter, and a special training in interpretation for trauma subjects.
Her favorite time on campus is the early morning walk through the gate on Howard place, in front of the A. Rankin Memorial Chapel and Founders Library, across The Yard, to begin a teaching day.
Education
Spanish - Latin American Poetry XXth Century - Italian minor
M.Phil
Yale University
1994

Spanish major, Italian minor (Università per Stranieri, Siena)
B.A.
Haverford College
1991

Expertise
Legal Interpreter
Certified Court Interpreter for the State of Maryland - SpanishListed as an Italian Interpreter for the State of Maryland (no certification exam is available).
Trauma Informed Interpreter
Trained and experienced as interpreter for subjects of trauma. This may include experiences such as sexual violence, political escape, disaster refuge. 
Academics
All levels of Spanish language teaching: beginner, intermediate and advanced.
Intensive Spanish
Developing and teaching a redesigned Intensive Spanish course on the fall of 2022.