See all Profiles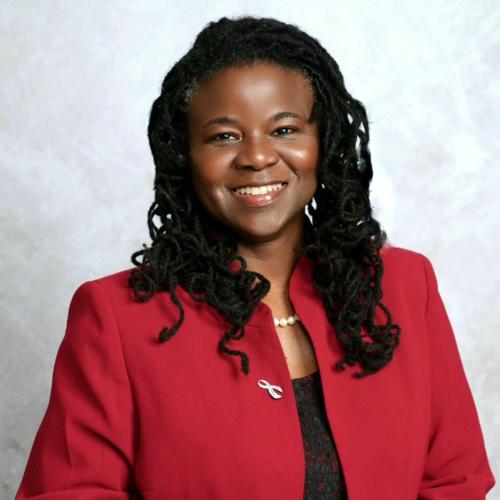 Faculty
Faculty
Carla Williams
Associate Professor of Medicine & Public Health
Biography
Dr. Carla Williams received her Ph.D. in clinical psychology from Howard University. She is currently Associate Professor of Medicine and Public Health and Interim Director of the Howard University Cancer Center.   Her work centers around understanding and reducing cancer-related health disparities.  Her research activities emphasize engaging communities that have not been adequately represented in research.  Dr. Williams works with community health leaders to promote individual adoption of healthy lifestyle behaviors as well as population-level change in the environment, health policies, and health systems.
Since 2010, Dr. Williams' collaborative research efforts have resulted in the expansion of her role to function as an Executive Scientist.  In this capacity, she helps to build research teams within and across institutions to promote collaborative research.  She has led the development of a regional symposia to equip scientists and community health advocates with the skills to maximize the impact of collaborative research. 
In her teaching roles, Dr. Williams has developed new training paradigms to enhance students understanding and utilization of evidence-based practice.   She has also incorporated the use of reflective exercises to promote learning synthesis and integration.  Most recently, she has worked to develop a combined didactic and practice-based course that builds skills for community engagement as a key discipline in public health, health care research, and health policy.
Education
Clinical Psychology
Ph.D.
Howard University
2001

Expertise
Cancer disparities, tobacco cessation and control, community engaged research
My research broadly addresses issues of health equity affecting African Americans and other underrepresented communities, with emphasis on cancer disparities.  Since 2010, I have served as community engagement core director within three institutional research programs: The Georgetown-Howard Center for Clinical and Translational Science (CTSA); the NIMHD Center of Excellence in Health Disparities in the Nation's Capital; and the Howard University Research Centers in Minority Institutions (RCMI) Program.  Within these grant-funded centers, I facilitated collaborative, participatory research among scientists and between community stakeholders and academic partners.  As a result, my function within the Howard University research environment has evolved into the role of an "executive scientist".  In this capacity, I have connected researchers with one another and with external collaborators who broaden the community contexts of health disparities research.  I have created pilot research programs that promote community-engaged research; developed technical assistance protocols to help community organizations build capacity to capture and use programmatic data to answer research questions; and trained community representatives and researchers to build sustainable partnerships.
Academics
Social and Behavioral Sciences for Public Health
Social and Behavioal Science (SBS) is concerned with the science and practice of addressing the intrapersonal, interpersonal, and group level (micro, meso, macro) factors that influence decisions, behaviors, policies, and environments that have a bearing on the health of the individual and the population.  Prominent areas of concern include the knowledge, attitudes, beliefs, social and cultural norms, systems of care, and policies and laws that govern personal behavior.  SBS seeks to promote the health of the public by assuring that approaches take into account the socio-cultural, linguistic, economic, organizational and systemic variation among groups and localities.SBS work in public health can take a variety of forms.  Examples include, but are not limited to:Program planner or evaluatorProgram managerHealth educatorHealth interventionistPublic health advocateHealth communications specialistHealth researchThe objective of this course is to develop capacity to understand and apply principles of health behavior theory in the context of public health and public health social work. The primary questions to be explored in the course include:What are the theories that underlie health behaviors?How are behavioral theories incorporated into public health practice and research?What are the optimal strategies for disseminating evidence-based behavioral interventions for public healthHow can behavioral intervention strategies be improved?Through assigned readings, classroom discussions, individual assignments, and guided independent study, students will acquire the foundational competencies of the MPH degree:History and philosophy of public health as well as its core values, concepts, functions, and leadership rolesConcepts, methods, and tools of public health data collection, analysis and interpretation, and the evidence-based reasoning and informatics approaches that are essential to public health practiceSystems thinking regarding the dynamic interactions among sectors, organizations, and actors with which public health professionals interact to achieve health improvementsPopulation health concepts, and the processes, approaches, and interventions that identify and address the major health-related needs and concerns of populationsBiological, environmental, socio-economic, behavioral, cultural, and other factors that impact human health, influence the global and societal burden of disease, and contribute to health disparitiesIdentification and pursuit of opportunities for promoting health and preventing disease across the life span and for enhancing public health preparednessConcepts of project implementation and management, including planning, budgeting, human resources, assessment, and evaluationCharacteristics and organizational structures of the U.S. health care system and how they compare to health care systems in other countriesLegal, ethical, economic, and regulatory dimensions of health care and public health policy, the roles, influences, and responsibilities of the different agencies and branches of government, and approaches to developing, evaluating, and advocating for public health policiesPublic health-specific communication and social marketing, including technical and professional writing and the use of mass media and electronic technologyThe cultural context of public health issues and respectful engagement with people of different cultures and socioeconomic strataPrinciples of effective functioning within and across organizations and as members of interdisciplinary and interprofessional teams
Community Engagment for Public Health
The objective of this course is to develop public health professionals who can competently apply principles of community engagement in public health practice and research.  Mastery of the course content should result in capacity to effectively engage diverse communities in health-related endeavors and develop research practices that will readily translate to applied settings.  Upon completion of the course, students should have enhanced capacity to work collaboratively with community stakeholders to implement public health interventions, conduct research and evaluation, improve the health of communities, and promote health equity.The major questions to be considered include:A.       What is "community" and what is the relationship between community and health?B.       What are the processes and structures for effectively engaging communities in research?C.       What research methods can be employed in community-engagement?D.       What ethical issues are relevant to community partnerships?E.       How is community-engagement evaluated?Core Competenices in Community EngagementExamine the characteristics that bind people together as a community, including social ties, common perspectives or interests, and geography.Appraise the role of community engagement as a strategy for identifying community health issues, translating health research to communities and reducing health disparities.Summarize the principles and practices of the spectrum of community-engaged research.Analyze the ethical complexities of community-engagement in research and practice.Work effectively in community settings through effective communication, professionalism, accountability and quality of work.
Public Health Practicum
The Howard University Public Health Practicum provides an intensive, sustained exposure to public health practice.  The Practicum is a required Applied Practice Experience. The experience is tailored to each learner's primary area(s) of professional interest and may occur in any setting where public health issues are addressed. All projects must address an aspect of health disparities, health equity, or health justice.The Practicum uses a competency-based approach to build real-world, contemporarily relevant public health knowledge, skills, strengths and capacities.  The competencies are based on a nationally standardized set of core public health skills (see Appendix I).  Successful completion of the Practicum is based on achieving pre-specified metrics and measures of success, rather than merely completion of a pre-determined number of clock hours.Students and field supervisors work together to develop a project tailored to the current needs and mission of the organization and the student's area(s) of interest.   By the end of the Practicum, students will develop an individual career plan outlining future goals, targeted training and professional development.
Research
Specialty
Cancer health equity
Funding
Prior Federally funded reserach has been supported by the National Cancer Institute, the National Institute for Minority Health and Health Disparities, the National Center for Accerlation of Translational Science.
Foundation funding has included the Susan G. Komen Foundation and the Avon Foundation.