See all Profiles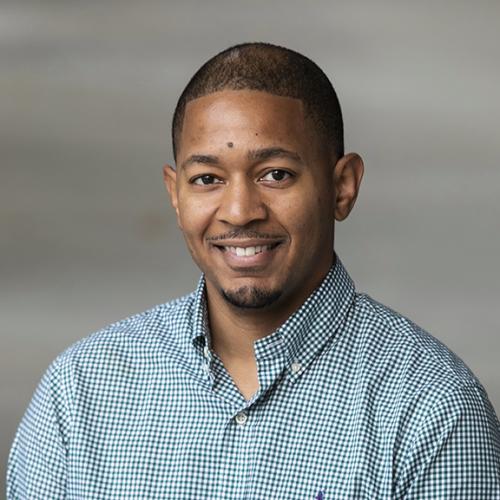 Staff
Staff
Brandon T. Ash
Academic Coordinator
Department/Office
Office of Student Services, CEA
School/College
College of Engineering and Architecture (CEA)
Biography
Brandon Ash is the Academic Coordinator for the College of Engineering and Architecture (CEA). As a member of the Office of Student Services, his primary role is to provide supplemental academic and student success advising for first-time in college students (FTICs), continuing CEA undergraduate students, and undetermined majors. He supervises the CEA peer tutoring program and serves as the Study Abroad advisor for the college. Mr. Ash assists students in addressing academic and institutional challenges and coordinates CEA academic and wellness efforts. Additionally, he facilitates graduation application, academic clearance, and degree compliance processes.
Prior to joining the Howard University CEA staff, he worked at George Mason University as an undergraduate education Exploratory Academic Advisor. As an Exploratory Academic Advisor, he assisted undecided, terminated, and non-degree seeking students through the course registration and program declaration process. His responsibilities also included sharing major declarations and curriculum requirements. He also outlined academic policies and facilitated connections to campus resources.
Before working at George Mason University, he served as the Student Affairs Coordinator for the Louisiana State University (LSU) School of Veterinary Medicine in the office of Veterinary Education and Student Affairs. During his time at LSU, he facilitated orientation for all vet school students, supervised the academic support efforts, coordinated student externship opportunities, and course registration.
He received his bachelor's degree from Southern University and A&M College in Interdisciplinary Studies with a concentration in Education and Psychology. He also holds a master's degree in Higher Education Student Affairs from Madonna University. He is currently enrolled in the PhD in Higher Education Administration program at Morgan State University.
Mr. Ash is a native of Lafayette, LA.
Education
Interdisciplinary Studies concentration in Education and Psychology
Bachelor of Arts
Southern University and A&M College


Higher Education Student Affairs
Masters of Arts
Madonna University