See all Profiles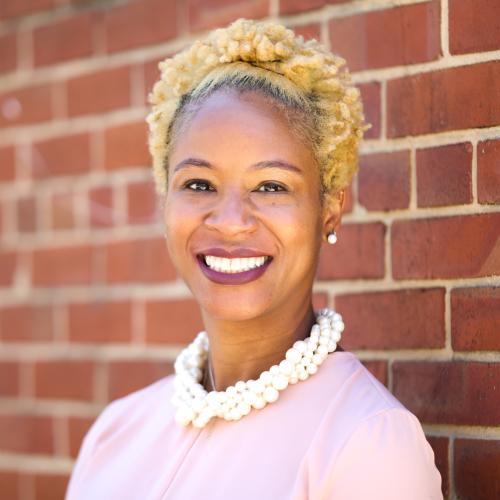 Faculty
Faculty
Brandale Mills Cox, Ph.D.
(she/her/hers)
Assistant Professor
Biography
Dr. Brandale Mills Cox is a professor, researcher, communications professional and training facilitator. She is currently a tenure track professor at Howard University (Washington, DC) in the Strategic, Legal and Management Communication Department where she teaches Advanced Public Relations writing and Public Affairs & Management. She was formerly a communications faculty member at Central New Mexico Community College (CNM) in Albuquerque, New Mexico and Assistant Professor and Graduate Program Coordinator at Norfolk State University (Norfolk, VA) in the Mass Communications and Journalism department. In this role, she taught communications courses, supervised the graduate program and its students, in addition to coordinating the program's logistics.
Her passion for diverse representation is seen in her book, "Black Women Filmmakers and Black Love on Screen" which offers a thorough examination of depictions of Black Love in films directed by Black women and the importance of diversity in Hollywood to create a more comprehensive representation of communities of color.
As a public relations practitioner, she has worked as the Director of Communications at the Bernalillo County District Attorney's Office where she handled media outreach and planning on behalf of the office's initiatives. She also worked as a Media Specialist for the United States Census Bureau, publicizing 2020 Census efforts throughout the state of New Mexico.
Dr. Mills Cox earned her Bachelor of Arts degree in Print Journalism from the University of New Mexico (Albuquerque, New Mexico), her Master of Arts and Doctorate degree from Howard University (Washington, DC) in Mass Communications and Media Studies and Communication, Culture and Media Studies. In 2021, she was named one of Albuquerque Business First's "40 under 40" leaders in the state and she is an active member of Delta Sigma Theta Sorority, Inc.
Education
Doctorate
Communication, Culture & Media Studies
Howard University


Master's
Mass Communications and Media Studies
Howard University


Bachelor's
Print Journalism
University of New Mexico


Expertise
Black Feminism
Black Consumer Habits & Engagement
Black Love Representation in the Media
Black Family Representation in the Media