See all Profiles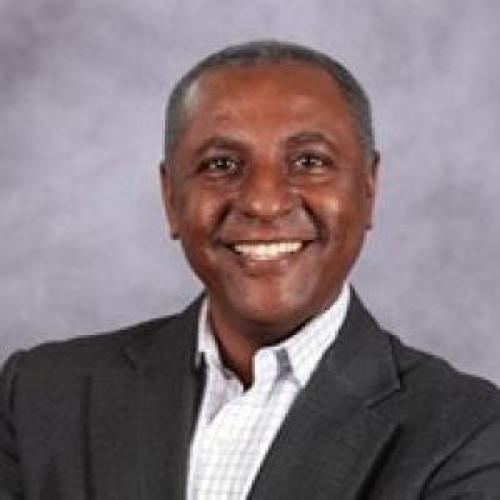 Faculty
Faculty
Bisrat Hailemeskel
Biography
Dr. Bisrat Hailemeskel is currently serving as a Vice Chair for the Department of Clinical & Administrative Pharmacy Sciences in the College of Pharmacy oversleeping the Office of Continuing Professional Education. He is also the Co-Director for International Grants. He joined Howard University in 1997 as an assistant professor and then later promoted to an Associate Professor with tenure in 2004.Besides these role, he is also the Director of Drug Information Services at Howard University Hospital. His research work in Africa on HIV/AIDS related capacity building project started in 2006 when he received a major funding from PEPFAR/HERSA through American International Health Alliance. The goal of this project was to assist in building the higher educational institutions in Ethiopia in their teaching capability towards patient care pharmacy services particularly on antiretrovirals management and HIV/AIDs related clinical experiences. As the Principal Investigator/Project Director, he played a significate role in changing the pharmacy education towards a patient care training through train the trainer program, bringing participants to Howard University, providing teaching and research material and providing ongoing consultation.Dr. Hailemeskel was a recipient of 2007 -2008 Fulbright Scholarship as teacher/research fellowship, from the US Department of States, to teach and conduct HIV/AIDS related research in Africa.Since 2014, he has been serving as a Fulbright Visiting Professor by the US State Department.In 2010, he also received the "Outstanding Faculty" Award from Howard University Alumni Association.Dr. Hailemeskel has over 50 publications in pear reviewed national and international journals.
Education
Pharmacy
Doctor of Parmacy (Pharm.D)
University of Toledo, OH - Doctor of Pharmacy
1993

Analytical Chemistry
MSc.
Addis Ababa University - Master's of Science
1987

Pharmacy
B.Pharm
Addis Ababa University - Bachelor's of Pharmacy Degree
1981

Expertise
Clinical Pharmacy, Medication Use, Traditional Medicine, Education
Academics
Please see attached resume for the list of courses taught.
Research
Specialty
Medication use and misuse & Traditional and herbal medicine
Accomplishments
2014 – Current FULBRIGHT VISITING PROFESSOR
2010 - DISTINGUISHED FACULTY OF THE YEAR AWARD RECIPIENT: HU Alumni Association, Washington, DC
2006-2014 PRINCIPLE INVESTIGATOR: HU– Addis Ababa University Twinning Partnership.
2006-2016 EXECUTIVE DIRECTOR: Nationwide Training Institute, 2004 Rhode Island Ave, NE, Washington, DC 20018
2007–2008 FULBRIGHT FELLOWSHIP AWARD RECIPIENT for 2007-2008 Academic Year (Country: Ethiopia) as a teaching/research fellow.
Related Articles
See attached resume for the complete list of publications.