See all Profiles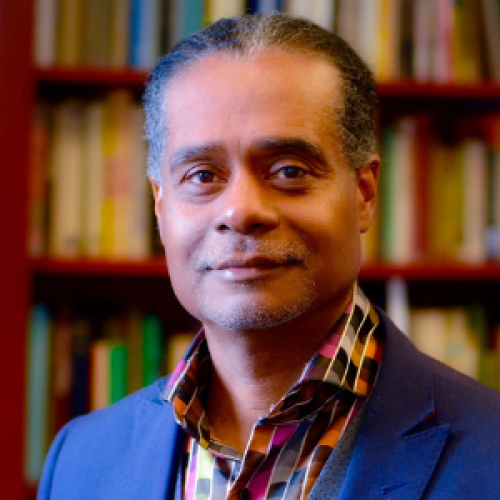 Faculty
Faculty
Anthony W. Randolph
Associate Professor
Biography
Anthony W. Randolph, DMA, The Catholic University of America 2006, MM, Howard University 1988, BM, Howard University 1982, is a composer and pianist with extensive teaching experience at the university and primary levels. Dr. Randolph has served on the music faculty of the Benjamin T. Rome School of Music at The Catholic University of America, and is currently the Associate Dean of Student Affairs in the Chadwick A. Boseman College of Fine Arts and Associate Professor of Music at Howard University.
Compositions by Dr. Randolph include Requiem Mass for the African-American Slave for orchestra, chorus, and soloists, Baghdad, the Day After, for orchestra, muezzin, and audio CD, How Long, O Lord, an electronic composition and video compilation chronicling the struggles of African-Americans from the slave trade to the present, as well as multiple chamber and orchestral works.
A commissioned composition, titled Songs of the Forgotten War, was a group commission inspired by the Korean War Memorial in Washington, DC. Dr. Randolph was on of the nineteen composers commissioned to contemplate upon, and compose a short composition on one of the nineteen bronze soldiers of the memorial. Songs of the Forgotten War had its world premiere at The Catholic University of America as part of the four-part President's Concert, "Waging Peace: Making Music in Time of War." Songs of the Forgotten War was a feature piece on WAMU radio's "Metro Connection" , and received a second performance at the Kennedy Center's Millennium Stage. Other commissions include To Do Battle in the Land, The John Brown Story, a documentary film on the life of abolitionist John Brown for the United States Parks Department, Harper's Ferry National Park, Harper's Ferry, WV. 
Fanfare, a composition for orchestra and chorus by Dr. Randolph, was premiered by the Catholic University Symphony Orchestra and Chorus at the Annual Christmas Concert under the direction of Leo Nestor, at The Basilica of the National Shrine of the Immaculate Conception, Washington, DC, December, 2003. The concert was broadcast on The Eternal World Television Network and on Howard University Television, WHUT.
Dr. Randolph is a member of The American Society of Composers, Authors, and Publishers (ASCAP).