See all Profiles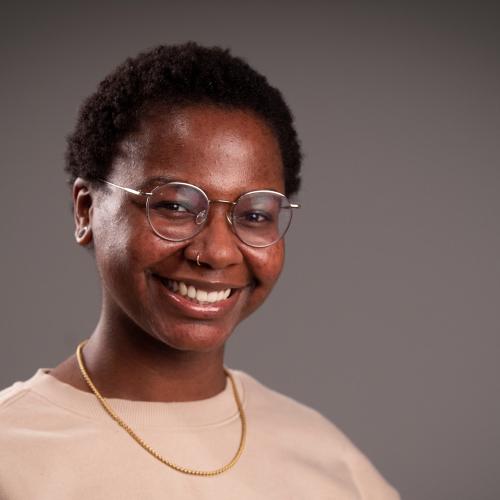 Staff
Staff
Amber D. Dodd
(she, her)
Associate Editor, The Dig
Department/Office
Office of University Communications
Biography
Amber D. Dodd (she/her) is an award-winning writer and editor with a special interest in contextualizing Black America. 
She is the founding editor of blaQplight, a newsletter and visual platform dedicated to showcasing Black artistry. Amber curated 'Spokane Black Stories,' a literature collection by local Black high schoolers, and 'Slice of Spectrum Life,' a project and mini feature series detailing queer community.
Alongside her editorial experiences, Amber specializes in digital communications strategy, which begins with her role as a Digital + Social Intern for Edelman. She carries experience in copywriting, copy editing, public relations and long-form journalism projects. Her freelance clients are typically Black businesses and clientele to further brand, mission and messaging on the backdrop of cultural connection and understanding.
In the 2022 SPJ Excellence in Journalism Contest, Amber placed first in two categories; Social Justice Reporting and Sports Feature. She is the winner of TEXLANDIA Magazine's 2022 Best in the Land Contest with her longform nonfiction story 'Party Favors.' She placed second in Stellium's Cusp Prize contest with her hybrid nonfiction piece 'Instagram is Nonfiction.' In May 2019, she received a Bachelor's of Arts in Communications from Mississippi State University. She participated in the New York Times Student Journalism Institute that summer. Amber is a former sports journalist and Latin scholar. 
Education
Bachelor's
Double Communications: Journalism and Broadcasting, Language Minor in Latin
Mississippi State University
2019

Accomplishments
Society of Professional Journalists Pacific Northwest Awards
First Place Reporting Awards: 
Social Justice: Indigenous Inequities
Coverage of any one news story that addresses social inequities related to people of color, the LGBTQ+ community, immigrants, refugees and other underrepresented people.
Sports Writing Feature 
'It keeps me alive': Iraqi refugee Fadya Hakare prepares for boxing debut
Party Favors: Best in the Land Nonfiction Prize
"Party Favors" is a voice-thick coming-of-self story about a young Black college student negotiating her identity between cliques and subcultures. A party (not a kick back) she doesn't want to be at erupts in near-violence and the narrator is forced to face the disintegration of freshman-year friendships past their sell-by date, as well her own growing sexual and emotional maturity. At times, "Party Favors" leans toward the psychic force of Kiese Laymon's "Heavy," and the musicality of Junot Diaz's "This Is How You Lose Her." This writer is one to watch." - Contest Judge Cameron Dezen Hammon