See all Profiles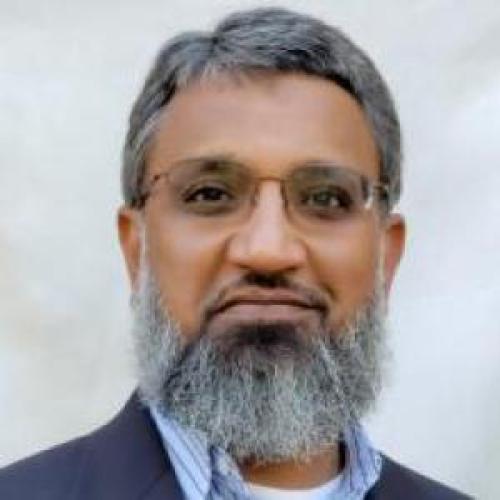 Faculty
Faculty
Altaf Husain
Practice Chair
Department/Office
Community, Administration & Policy Practice, Social Work
Biography
Dr. Altaf Husain serves as an Associate Professor and Chair of the Community, Administration and Policy Practice concentration in the Howard University School of Social Work, in Washington DC. He also serves as the Chair of the Curriculum Committee, with oversight for the Masters of Social Work (MSW) program. He has primary teaching responsibilities for the Displaced Populations field of practice specialization, which includes social work practice with individuals experiencing homelessness and natural and human-caused disasters, as well as with immigrants and refugees.  
He serves on the editorial board and recently served as a guest editor of a double issue on "Islam in the 21st century," for the Journal of Religion and Spirituality in Social Work. His professional involvement includes serving as a co-chair of the Islam and Muslims track of the Annual Program Meeting of the Council on Social Work Education (CSWE), founder and co-chair of the Immigrants and Refugees cluster of the Society for Social Work and Research (SSWR), a former co-chair of the Race, Ethnicity and Immigration cluster of the Society for Social Work and Research (SSWR), member of the SSWR membership committee and a founding member of the CSWE Religion and Spirituality Working Group.
Dr. Husain's community involvement includes serving as Vice President of the Yaqeen Institute for Islamic Research (YIIR), a board member of The Conscious Kid Library, a former Vice President and then two-term national President of the Muslim Students Association of the US and Canada (MSA National) and Vice President of the Islamic Society of North America (ISNA). He also serves as an advisory board member of the Peaceful Families Project (PFP), dedicated to preventing domestic violence.