See all Profiles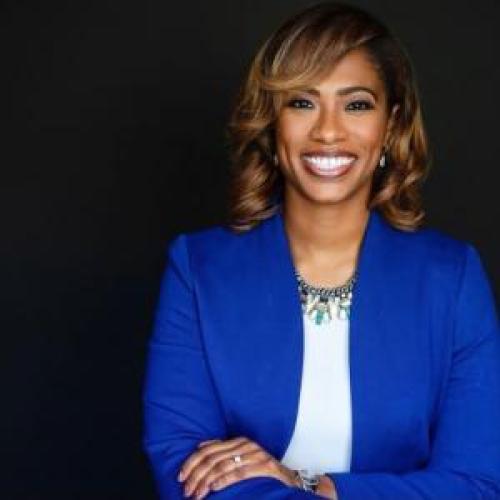 Faculty
Faculty
Allison Morgan Bryant
Vice President of Corporate Relations
Department/Office
Office of Corporate Relations
Additional Positions
Associate Professor

Information Systems & Supply Chain Management
Biography
Dr. Allison Morgan Bryant serves as the Vice President of Corporate Relations at Howard University. She is also an Associate Professor of Information Systems and Supply Chain Management at the Howard University School of Business. She previously served as Chief of Staff to the President, also as Assistant Dean of Innovation and Administration in the Business School. Her research focuses on online health information, human information searching behavior, diversity of the information technology workforce, and the socio-cultural impact of technology. She has published articles on the impact of individual differences on user behavior, diversity in the global workplace, information searching behavior, and gender and information technology with specific focus on social networks and work-life balance among women. She has received grants from Facebook, The National Science Foundation, and the GM Foundation. She continues to coordinate technology initiatives including the annual #HUHACKS Hackathon at the School of Business. She has a true passion for teaching and for students and loves nothing more than to be in the classroom. She was formerly employed as a technology consultant at Accenture and as a Usability Engineer at the United States Census Bureau. She is a member of the KPMG Ph.D. Project, the Association for Computing Machinery, and the Association for Information Systems.
Areas of expertise
Human Information Behavior
Diversity in the IT workforce
Education
Ph.D., Information Sciences and Technology, The Pennsylvania State University, University Park, PA
B.B.A., Computer Information Systems & Analysis, Howard University, Washington, DC
Courses Taught
Human-Computer Interaction/User Experience
Introduction to eCommerce/Digital Business
Management Information Systems
Introduction to Software Design
Selected Research
Morgan, A. (2016). Identity and the Health Information Consumer: The Case for Intersectionality. Health Systems Journal, Vol 5, No. 1, pp. 1-5.
Morgan, A., Meyers, Y., and Trauth, E. (2015). "Consumer demographics and Internet Based Health Information Search in the United States: The Intersectionality of Gender, Race, and Class." International Journal of E-Health and Medical Communications, Vol 6, No. 1, pp. 58-72.
Morgan, A. and Trauth, E. (2013). "Socio Economic Influences on Health Information Searching in the United States: The Case of Diabetes". Information, Technology and People, Vol. 26 (4), pp. 324-346.
Meyers, Y. and Morgan, A. (2013). "Targeted Marketing and African-American Millennial Consumers." Journal of Research in Interactive Marketing, Vol. 7, No.1, pp. 6- 17.
Kvasny, L., Trauth, E.M. and Morgan, A. (2009). "Power Relations and Information Technology: The Intersectionality of Gender, Race and Class." Journal of Information, Communication and Ethics in Society. Vol.7, No. 2/3, pp. 96-118.
Research
Specialty
Human Information Behavior, Diversity, Learning Style, IT Workforce, IT education