See all Profiles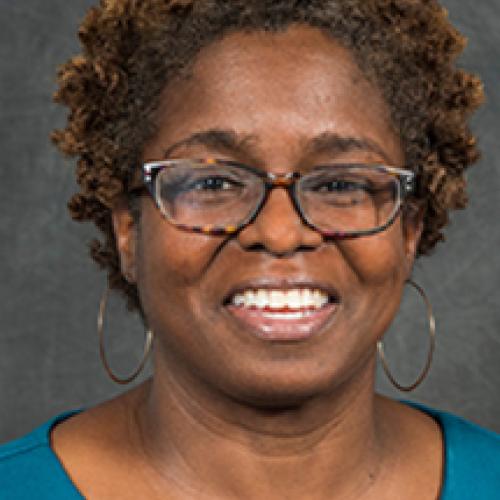 Faculty
Faculty
Alicia Jones
Department/Office
Verono E. Jordan Law Library, Schoo School of Law
Additional Positions
Biography
Biography
Alicia Jones is a Professor and the Director of the Vernon E. Jordan Law Library at Howard University School of Law. Professor Jones teaches first-year legal research and advanced legal research. 
Professor Jones is the former Associate Dean for Academic Affairs and Associate Professor at the Southern Illinois University (SIU) School of Law in Carbondale, Illinois, where she taught in the Lawyering Skills program. Professor Jones also taught Advanced Electronic Legal Research, where students learned to find and evaluate information and resources using proprietary databases, various online resources, and government resources.
As the former Associate Dean, she worked closely with the administration and faculty on the law school curriculum and with student organizations to ensure students had the academic resources they needed as they matriculated through law school.
Professor Jones also served as the Head of Technical Services for the SIU Law Library; where she focused on interacting with law students, providing greater accessibility to library resources and materials, and helping students understand the impact of library resources on their law school careers. Her research interests include customer service in academic law libraries and the intersection between technical service processing and its effects on teaching legal research.
Professor Jones's previous positions include Reference Librarian at SIU School of Law, Reference Associate at the Pritzker Legal Research Center of Northwestern University School of Law, and Cataloging Librarian at the Moraine Valley Community College in Chicago. Among her many responsibilities, she trained other technical services librarians, worked with reference librarians on making the catalog more accessible to students, drafted a cataloging manual, staffed the reference desk, purchased and cataloged new materials, and supervised the law library externship program.
Education
M.L.I.S.

University of Illinois


J.D.

Howard University


B.A.

North Carolina Central University