See all Profiles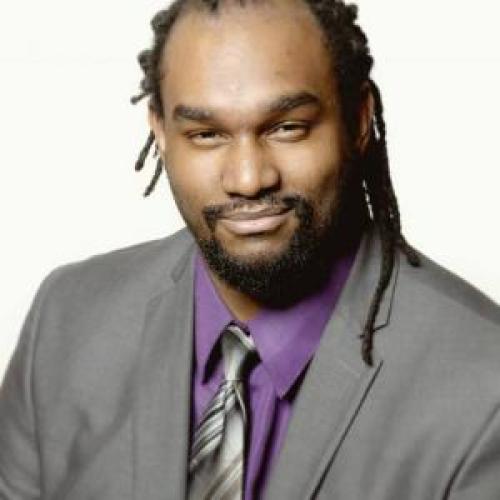 Faculty
Faculty
Alexander McSwain
Associate Professor w/ Tenure & Coordinator of Electronic Studio Arts
Biography
Alexander McSwain is an assistant professor at Howard University, Washington DC. He received his BFA in Communication Design as well as a MFA in Environmental Design from Howard University. During that time he worked in the not for profit arena working with Shaw-Eco Village (tackling the issue of stormwater run-off in DC), DOEE formally the DDOE (educating youth about the importance of green collar work, environmental awareness and education), and MCSR (Men Can Stop Rape Organization teaching young men how to be strong without being violent). He was asked to become an executive board member for MCSR in 2015 and continues to serve as an active member.
For the past decade Alex McSwain has worked as a freelance designer. He has had the opportunity to work with several companies and clients ranging from Cushman and Wakefield to start up magazine companies. His portfolio contains works from various design disciplines; UXI design, web design, publication / marketing materials, brand development, packaging, 2D Animation, and apparel design. Currently he is taking on volunteer design projects to help not for profit organizations nationally in hopes to reconnect with his not for profit roots and allow his skills to improve the lives of others.  His design aesthetic by default stems from his time as an architect apprentice with clean line and geometric symmetry with a keen sense of synergy.
"A jack of all trades is a master of none, but oftentimes better than a master of one."
As an assistant professor he teaches across three different program concentrations in the department of art due to his diverse skill sets and jack of trades mind set. He is currently teaching in electronic studio, graphic design, and photography concentrations. His course offerings include Digital Design, Multimedia, Digital Darkroom, Studio Problems in Design, 2D Animation, and the General Motors Sponsored PACE Program. During his tenure as a lecture earlier in his career he also taught Portfolio Production, Introduction to Digital Design, Design for Advertising, and Typography courses.
Education
Design
MFA
Howard University
2012

Graphic Design
BFA
Howard University
2010