See all Profiles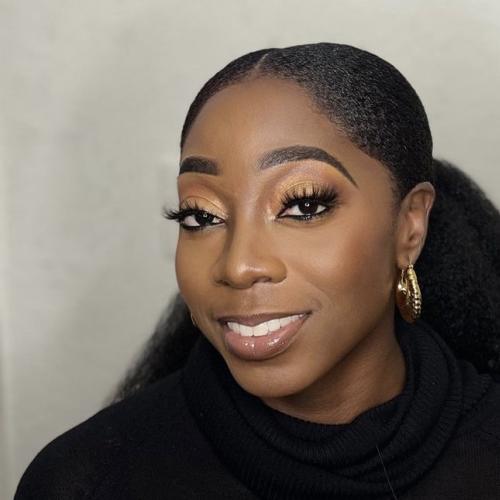 Faculty
Faculty
Akosua Adoma Owusu
(she/hers)
Assistant Professor of Film
Department/Office
Media, Journalism, Film & Communication
Biography
Akosua Adoma Owusu is a filmmaker, producer, and educator. Her cinematic essays and experimental films address the collision of identities, where the African immigrant located in the United States has a "triple consciousness". Owusu's work has been screened extensively at festivals and venues worldwide including the New York Film Festival, International Film Festival Rotterdam, Locarno International Film Festival, Toronto International Film Festival, BFI London Film Festival, Ann Arbor Film Festival, BlackStar Film Festival, CCA Wattis Institute, Flaherty Seminar, Studio Museum in Harlem, Anthology Film Archives, MoMA, and African Film Festival, Inc. in New York. In 2015, she was named by IndieWire as one of the 6 pre-eminent "Avant-Garde Female Filmmakers Who Redefined Cinema".
Owusu's films have been covered by ARTFORUM, Freize, e-flux journal, Black Camera, Film Comment, and the International Review of African American American Art. Her film KWAKU ANANSE (2013) was well-received at Berlinale Shorts. It won the 2013 Africa Movie Academy Award and was selected for the 59th Venice Biennale. RELUCTANTLY QUEER (2016) was also selected for Berlinale Shorts and nominated for the Teddy Award. Her films have been streamed on PBS, The Criterion Channel, MUBI and is currently in distribution with Grasshopper Films. Her work is held in the permanent collections of the Whitney Museum of American Art, Centre Pompidou, and the Fowler Museum at UCLA among others. She has also received fellowships and grants from Film Lincoln Center Award for Emerging Artists (2020), Villa Sträuli residency (2019), Goethe-Institut Salvador-Bahia (2018), Camargo Foundation fellowship (2016), Guggenheim Memorial Foundation fellowship (2015), MacDowell Colony fellowship (2013) and Creative Capital fellowship (2012). 
She earned her BA in Media Studies and Studio Art from the University of Virginia and an MFA in Film and Video and Fine Art from CalArts in 2008. In 2021-2022, Owusu held an appointment as the Robert Gardner Fellow at Harvard University in the Department of Art, Film and Visual Studies. She previously taught at Georgetown University, Northern Virginia Community College, Pratt Institute, National Film And Television Institute (NAFTI), and at the MFA Summer program at Bard College. Owusu served as a 2023 Arts Envoy for the U.S. Embassy in Ghana and has participated on juries and selection committees for numerous film organizations. She is currently an Assistant Professor in the Cathy Hughes School of Communications, Department of Media, Journalism, and Film at Howard University.
Education
Bachelor of Arts
Media Studies and Studio Art
University of Virginia
2005

Master of Fine Arts
Film and Video
California Institute of the Arts
2008

Master of Fine Arts
Fine Art
California Institute of the Arts
2008

Expertise
Directing, Producing, Cinematography, Editing, Sound design, Narrative Film Production, Experimental Filmmaking, Documentary Production, Direct Animation Techniques
Academics
RTFG 500-01 Film History
RTFG 700-01 African American Cinema
MJFC 349-01 Directing for Film & TV
Accomplishments
Selected
2022 Film Study Center Fellowship, Harvard University
2022 59th Venice Biennale, Italy
2021-2022 Robert Gardner Film Study Fellowship, Harvard University
2020 Lincoln Center Awards for Emerging Artists
2019 Villa Sträuli filmmaker-in-residence, Internationale Kurzfilmtage Winterthur
2019 Medien Patent Verwaltung AG Prize, Locarno Film Festival
2019 Special Mention, Videoex International Experimental Film & Video Festival
2018 Goethe-Institut Vila Sul Artist-in-Residence, Salvador-Bahia, Brazil
2018 Oberhausen Film Seminar Fellowship
2016 Best International Short, Baltimore International Black Film Festival
2016 Camargo Foundation Residency
2015 John Simon Guggenheim Foundation Fellowship
2015 Tribeca All Access Grant
2013 MacDowell Colony Fellowship
2013 Arte France International Prize, Durban FilmMart
2013 Africa Movie Academy Award
2012 Tom Berman Award for Most Promising Filmmaker, Ann Arbor Festival
2012 Art Matters Grant
2012 Locarno Film Festival, Open Doors co-production lab
2012 Sarah Jacobsen Film Grant
2012 Creative Capital Foundation Film/Video Fellowship
2011 Focus Features Africa First Award
2011 Best Experimental Short, Expresion en Corto Film Festival
2010 Produire au Sud Workshop, Nantes, France
2010 Featured Artist, 56th Robert Flaherty Film Seminar 
2009 Best Documentary Short, Chicago Underground Film Festival
2009 Best Documentary Short, Athens International Film & Video Festival
2008 Academy of Motion Pictures Arts and Sciences Grant, CalArts
Related Articles
Selected